WHY CHOOSE US?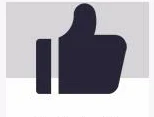 Pretty Competitive Price Flexible Order Excellent quality Timely Delivery OEM&ODM&FOB
are accepted.
We are a not huge not small Big and small order We produce empty tinplate Never postpone the
factory,so lower operation are both accepted. aerosol can.Strict inspect, delivery time.
cost leads to lower price piece by piece.
than other factories. From customer has
proved the good quality.